How to choose the best bike roads? This is not a simple question to answer due to the diversified road bike brands in the industry. And yet depending on how and where you want to ride your bike, you would have to pick suitable following details such as design, material, frame, sizes, or manufacturing purposes.
Another factor that you want to add on in your decision is the topography. If you prefer riding on a mountain trail, you might want a lightweight bike, but if you like a long journey better, you might want to take a look at an aero road bike.
As I mentioned above, you might be knocked out to know the numbers of manufacturers and bike brands in the market. And each of the brands would bring you different styles, designs, and powers to give you the most convenient road bike for your experience.
So now, I would bring our Top 10 road bike brands of either commuting or sporting style, let's dig in and I hope you can pick a good one for yourself.
Top 10 Road Bike Brands
Pinnacle Arkose – Pinnacle Arkose R2
Pinnacle Arkose is not a new name in the cyclist's list, and it has been ridden for most commuting purposes. After the upgrade for more wheel sizes of 700cx45mm, and the internal F+R light routing.
The Pinnacle Arkose is designed for the rider to prefer the long-distance road in variable weather conditions and fewer soils and trails ahead. By the WTB exposure, 700x30c tires help to endure more performance and contact to the road, this road bike prioritizes the comfortable ride as the rider goes further on the road.
Equipped with the full carbon fork and aluminum frame, you don't have to worry about the endurance and weight of the bike. Shimano set of disc brakes and speed drivetrain control the speed, consistent and powerful stop. So safety is not an issue with this bike.
CANYON – Aeroad CF SL Disc 8.0
Famous for touring bikes, Canyon road bikes also have the high-end models of a racing bike, triathlon bike, or cyclocross bike. And if you're looking for a racing monster, you might want to pick the Aeroad CF SL Disc 8.0 which is one of the fastest ones on the list.
With a full carbon frame and aero-tested geometry, this bike ensures the performance on the road with a lightweight and high position for the race.
The components set of Shimano Ultegra R8000 brings you an effortless ride in the short, sharp time and distance. The powerful disc brake geared by the Ultegra RT800 set has done their job in controlling the bike.
As the designs of upfront and racing handlebars as well as the weight of 7.8 kg, the bike is aiming to a professional cyclist, but if you want to challenge yourself, this one should be listed in you to buy a list.
Salsa Cycles – Journeyman 700c
As always, one of my favorites but also a great manufacturer for bikes with numerous styles and their colorful collection. Though they are famous for making mountain bikes, I would refer to a Journeyman Apex 1 700 for a road bike.
With the universal but accomplishing all requirements for a good road bike, either you're an entry-level cyclist or professional, you will surely like to ride this bike for the city roads.
The aluminum frame and carbon Fantail Deluxe fork, you will be happy with the weight and the energy it brings to your pedals.
Sigma Sport – SPECIALIZED TARMAC DISC SPORT
Sigma sport won't make you disappointed with their high-end products and models for sportive choices, and this Special Tarmac Disc Sport is a good example of this brand. Though it's a little bit expensive to be compared with other brands, this should be a great investment for your journey and experience.
With the designed material of FACT 9r Carbon all over the bike, you will feel luxurious in riding light and a solid bike. Released with the advanced rims and disc brakes to achieve the power and safety in biking.
The geometry seating position would enhance your speed and also maintain comfort in the long-distance trip.
Triban – Triban RC520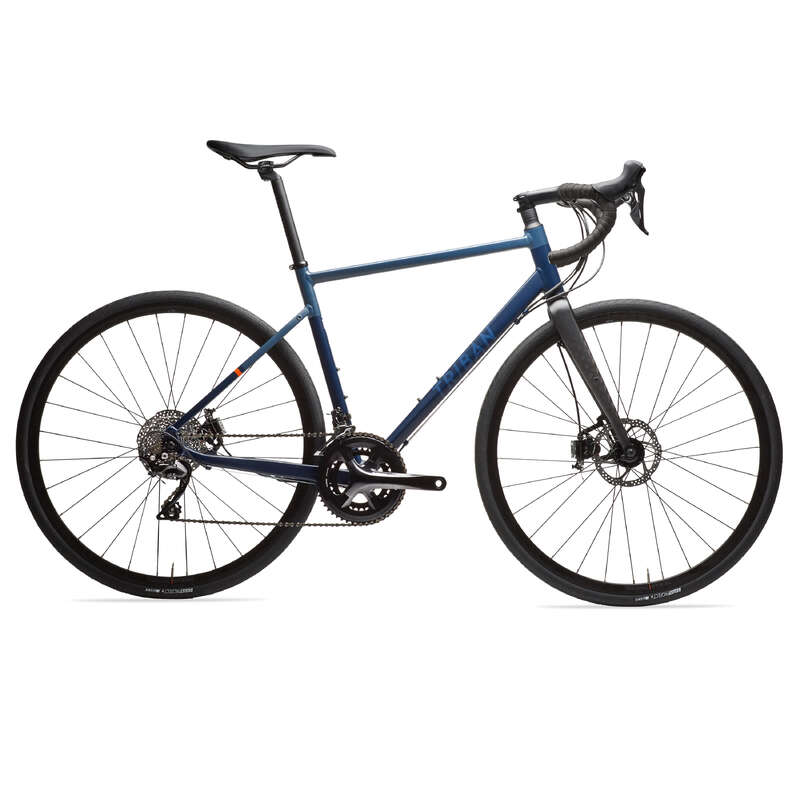 Another choice for your budget bike – Triban road bike. Triban road bike is a brand you can buy through Decathlon, but it doesn't mean the quality is in mid-range only. The bike is more available, and the price is cheaper.
You might find the frame is heavier but it helps the riding stiffer and flexible in moving forward.
The disc brakes and tubeless wheels prevent the Triban RC520 from muddy and rainy weather.
Ridley – Noah Ultegra
You're at the right spot for a famous and expensive brand – Ridley Bike with Noah range. These monsters might get you from $4,000/each but you will never regret the purchase.
Though it's manufactured for many styles, the designs still fit with commuting purposes. The Noah has been certified by a lot of performances from Tour de France, so it is the great one in endurance and speed.
Orbea Bikes – Orca
Orbea bike was established in the 19th Century as a manufacturing bike after nearly 100 years of being a gun craftsman. As one of the oldest brands of a bike, the Orbea bikes still improve their models with variable types of bikes from mountain bikes, triathlon, or street bikes.
The unique component set with Orca carbon OMX disc, OMX ICR fork, or Obrea ICR-8 Stem will make sure your ride goes smoothly, but the downside will be the upgrade or replacement options for the bikes.
Vitus Bike – Vitus ZX1 CRS Road Bike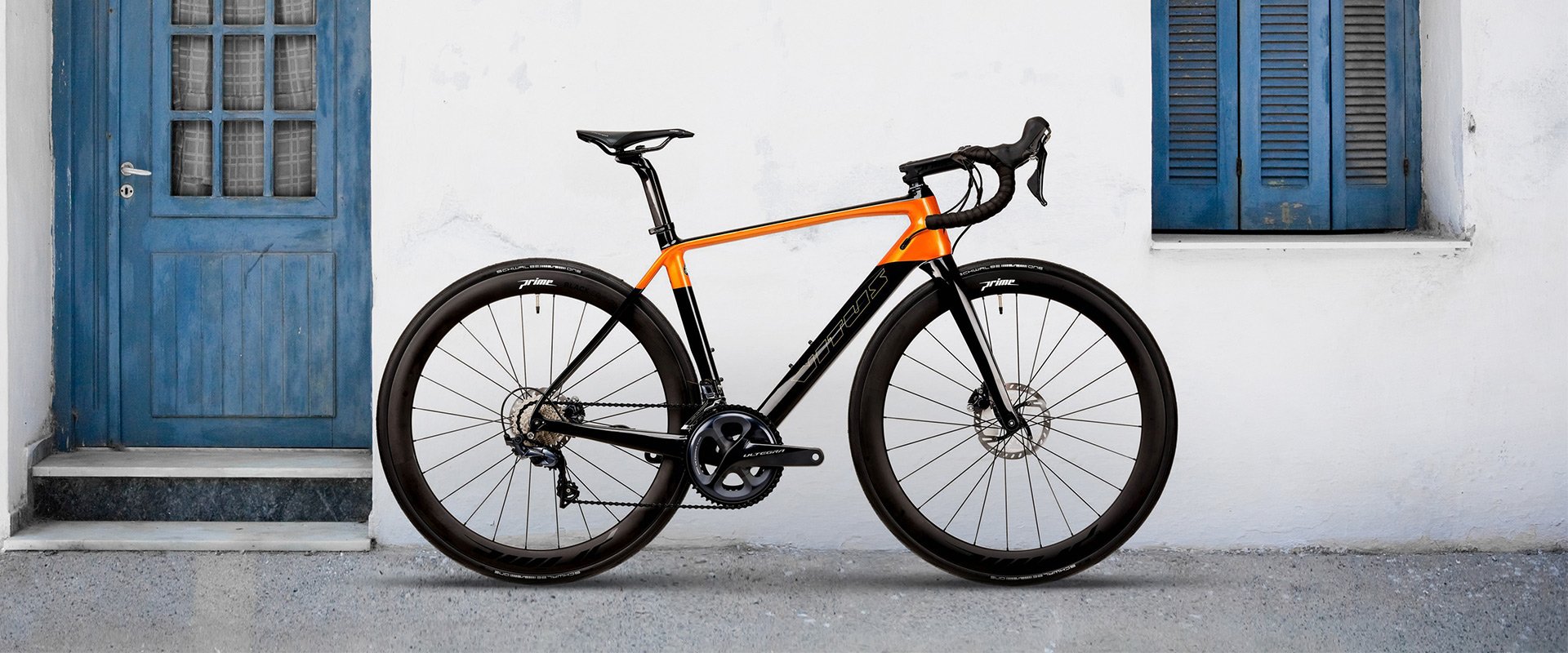 Vitus bike – Vitus ZX is well known as one of the first carbon fiber frame bikes since the 90s, but later on the frame is upgraded to T700 unidirectional carbon which makes the bike lighter and fastens the speed.
The cockpit and aluminum aero handlebars are also an upgrade for this brand recently.
Cannondale – SuperSix Evo Carbon 105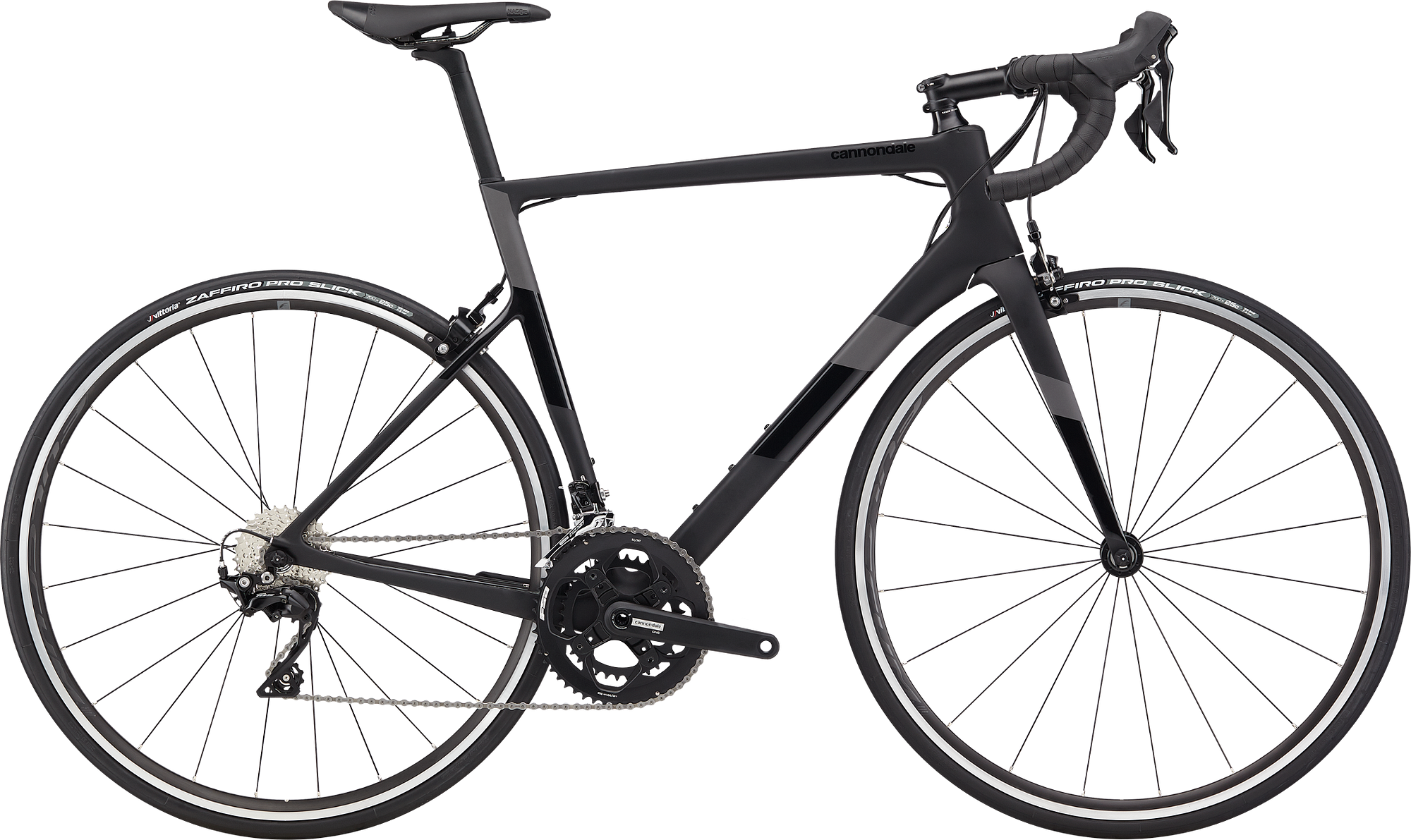 The Cannondale has been a good brand for all cyclists who prefer the lightweight bikes and the SuperSix Evo is one of those options.
With two different colors, this bike is best suited for biking and on-road – commuting bikes. The Shimano 105 group component reduces the weight but still powerful brakes and low clearance.
Giant Bike – GIANT DEFY ADVANCED 3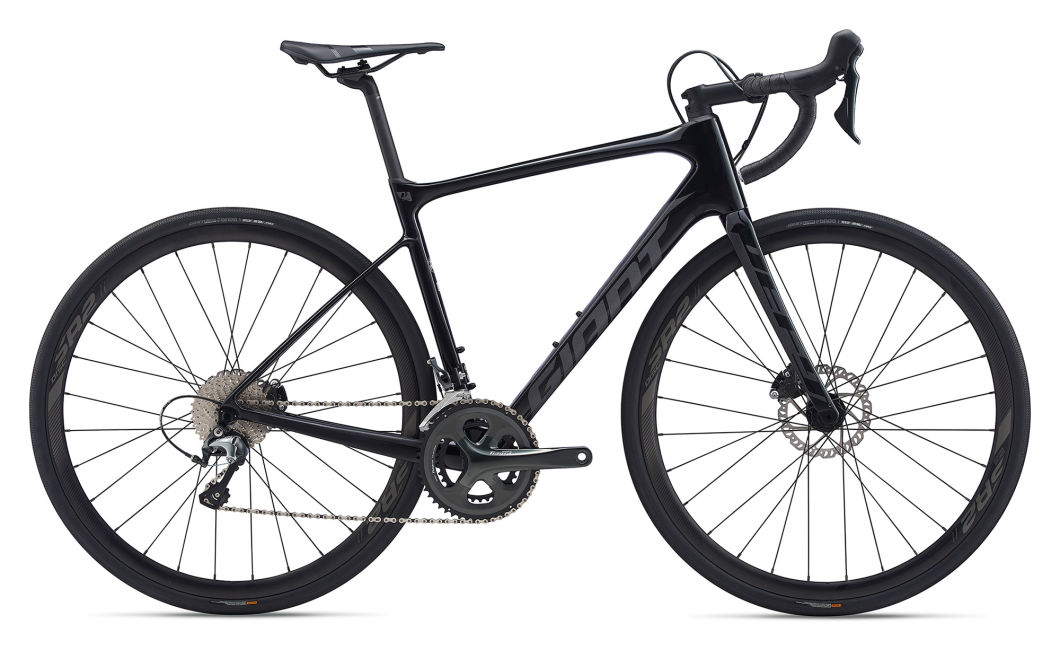 Giant bikes – as a US manufacturer for the bike – is known as the best warranty for the endurance of a bike. Bringing out the need for delight riding experience and long road, the Giant Defy is a great road bike for the consideration.
With a mid-range price of $1,800 would be a good price to purchase for the ease of riding and safety.
Conclusion
A road bike for a beginner might be at cheap prices and easy to upgrade, but if you want to purchase a great performance, your purchase has to increase so they are in a good condition and high endurances.
One of the notes I have made during this article is the comfort and safety in riding. So either you're on the long road, or the challenging trail, be sure to pick the best fit with you.